Real Estate Tools: Beyond the Basics
This article originally appeared in the November 2018 issue of Fort Wayne Real Producers.
When you think Real Estate, you probably think houses or buildings — this year, we're thinking tech.
We've taken you through the basics, Instagram, Facebook, Video, etc. — now let's move into less familiar territory.
In January, Forbes Real Estate Council put out a list, "10 Technologies That Will Change Real Estate In 2018," which included data-driven insights, deal management platforms, virtual reality, automated valuation models, electronic notary functionality, geo advertising, and — artificial intelligence.
"Artificial intelligence is the next generation tool that will take care of ongoing prospecting, lead generating and old fashion customer service. AI is so sophisticated that clients can get information instantly and agents can have a personal assistant working 24/7 at the weekly price of daily Starbucks latte."

— Rita Santamaria, Champions School of Real Estate
Have you heard about Kelle?
I first heard about Kelle at the September I Heart Realtors event from Jay Cermak, who, as a participant in Keller Labs, helped beta test Kelle and recently helped finalize a new map feature. As a tech editor, I try and keep up with the latest developments in AI, so I was immediately intrigued.
Winner of the 2018 Inman Innovator Award for Most Innovative Real Estate Technology, Kelle is the brainchild of the largest real estate company in the world, Keller Williams. Available in the app store for both Apple and Android users, Kelle is similar to Siri or Alexa, but her skills are more far-reaching, and naturally, more real-estate-focused. An AI-powered personal assistant, Kelle learns the more you use "her" and functions within the Keller Cloud environment.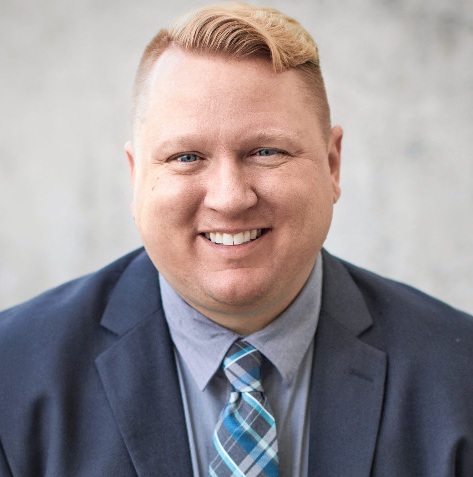 Jay Cermak,
Team Leader Keller Williams Fort Wayne
"Kelle helps me track my goals, manage my clients, send and manage referrals, share market snapshots with clients and so much more! Saving me time and providing better support for consumers."
According to the KW website, Kelle "is a powerful partner designed to enhance the agent experience." From organizing schedules, growing your referral network, simplifying daily tasks, to seamlessly handling everything on the go — Kelle is your girl.
~ If you happen to work at Keller Williams that is. ~
What about the rest of us?
While AI assistance might not be possible for everyone at the moment, one of the best advantages of better technology is the speed and efficiency of information. This in turn, helps build better businesses, and there are a myriad of apps and tools to help make your life as a realtor easier.
"The most successful industry-born technology initiative in real estate history"— According to John Mosey, Vice Chairman of Broker Public Portal, HomeSnap now features over 100 million property records and over 59 million active and sold listings, serves more than 120 MLSs, and represents more than 800,000 real estate agents and brokers.
One of the highest-rated mobile real estate apps, HomeSnap is the "only national online home search experience that gives consumers access to the same MLS information as the professional REALTOR®: comprehensive, accurate and timely real estate property information available, including listing data, property tax records, census data, geographic boundaries and more."
Raegan Perkey, F.C. Tucker/Malcolm & Schlueter, first alerted me about HomeSnap, and she was referred to the app by her broker. Showing requests can be done straight through the app, and there is no "pay to play" — unlike Zillow. Only the listing agent's info is shown, instead of multiple realtors, and info requests go directly to the listing agent.
An alternative to Zillow is very attractive for agents tired of overpaying for leads, or justifying the ROI (or lack thereof) for some zip codes.
Raegan Perkey,
F.C. Tucker Malcolm & Schlueter
"I like HomeSnap because it is powered by the MLS and has agent stat information easily accessible for all consumers to view. It's very easy for my clients to jump on and search for homes and send me 'more info requests.' Not only is it great for my clientele, but it makes scheduling showings through our MLS Showingdesk application very easy. The site is powered by the MLS, therefore it is very accurate, updated on time, allows the listing agents to be marketed for their own listings, and overall a great choice over some of the other websites buyers use for home searches."
A simple, straightforward way to stay connected with your clients, Raegan recommends HomeSnap for making quick and easy marketing materials for social platforms, and staying current on market trends.
A Smattering of Tips
While it can be difficult to keep tabs on all the latest real-estate tech trends — recommendations from fellow Fort Wayners seemed like the way to go.
Here are some Fort Wayne Real Producers and the tech that helps keep the wheels oiled:
Justin Geeting, North Eastern Group Realty
"I use a transaction management site called Dotloop. I am able to balance a lot of deals at once. All of my documents and checklists are uploaded in this site. My process is more efficient."
Sam Hartman, Coldwell Banker
"I utilize a Gmail add-on called Folio! It is basically a transaction coordinator built into Gmail. It organizes transaction folders and keeps me and my clients on the same page with the timeline of the transaction. There is a free version that allows you to track 3 active transactions at a time but I utilize the paid version which is around $19/month. This has been a huge time saver and also allows me to better service my clients during the very busy times of the real estate season."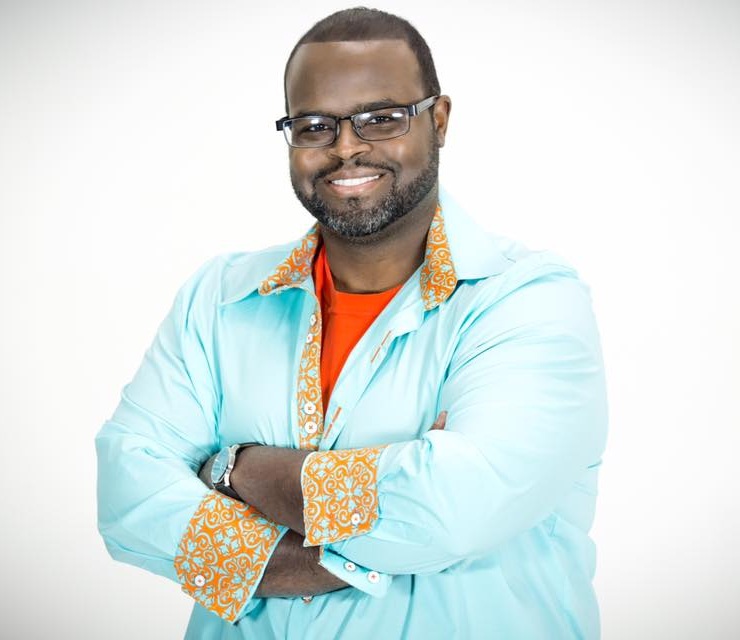 Larry White,
Liberty Group Realty
"Snapchat has been a pretty good tool that we've been implementing lately. It has worked quite well with the millennials! Our team uses it to market all of our listings, as well as for our clients that are building — we can use it to illicit additional buyers and referrals — and it's worked really well!"
Andrea Gates,
Coldwell Banker
"For a younger agent I would say I'm pretty traditional when it comes to keeping in touch with my clients and managing transactions. Good old phone/text and Facebook are my two main tools that I use, but since we started using Zap in this market I do feel that has been pretty helpful with keeping updated information and keeping in contact with clients and is a good resource/tool."
"It's like having a new car. It takes some time to figure out all the buttons, knobs and functions … but once you do it's great. I'm at the front-end of using Kelle but I'm excited about the resources and possibilities."
Looking Forward
Now that Keller Williams has established the first AI real estate assistant, several other companies are working to build something similar.
According to Forbes, investment in real estate technology is at an all-time high, with almost $13 billion invested in the space last year alone.
This article has only skimmed the surface of innovative options available to help streamline the real estate process. Rest easy that more solutions that make buying and selling real estate more efficient (and lucrative) are on their way.
~ Need help with geo and social media advertising? Yeah, we do that.
DasFort Media, helping Fort Wayne Realtors put their best (digital) foot forward. ~